The Christmas Song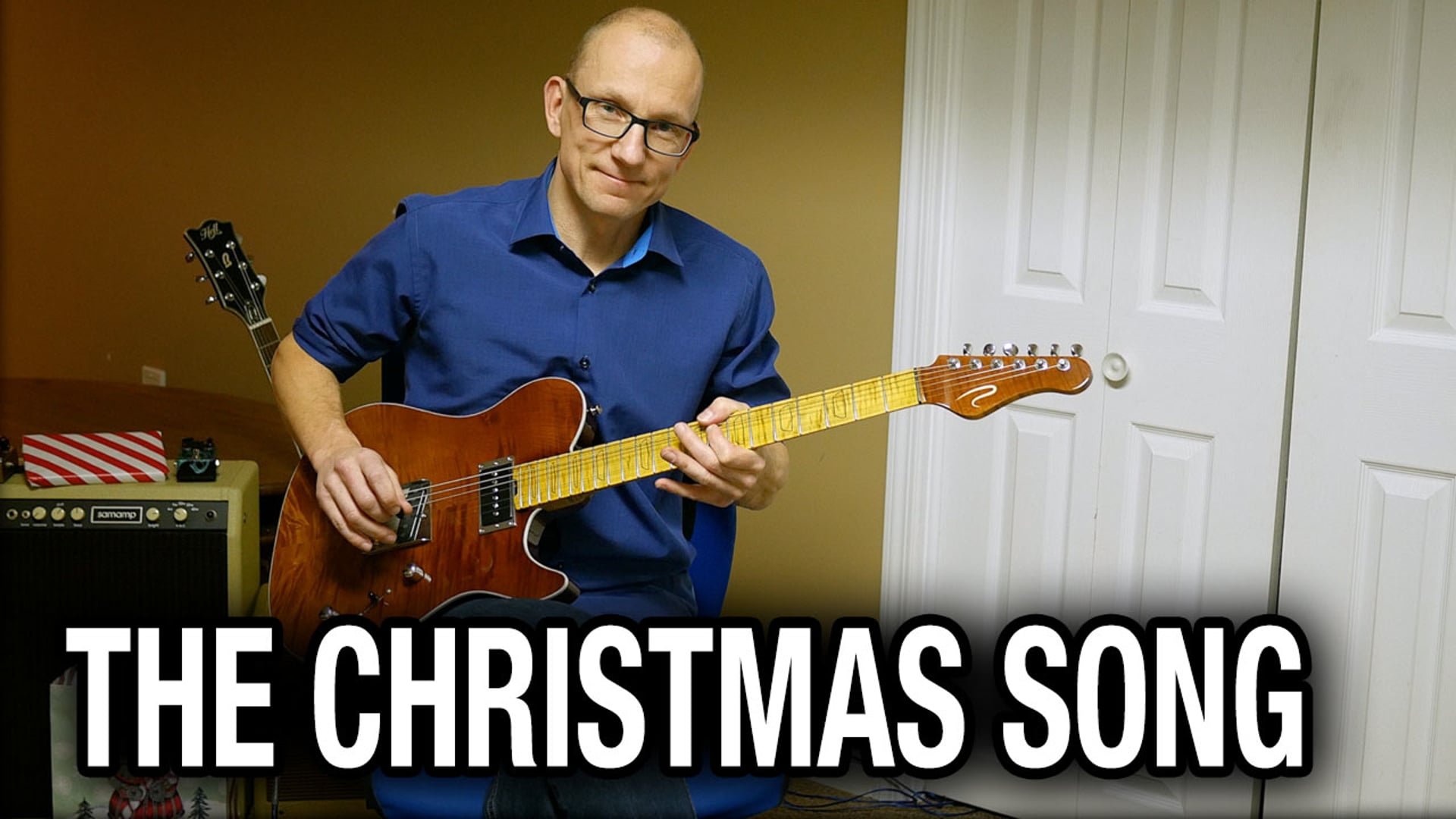 This is a song I enjoy very much. It's jazzy and jolly, and playing this melody is a nice workout for the fingers. It's also a good song for studying chords and how the melody follows the chords.
This started out as a practice tune for myself, and it was fun (and good practice) to record a video of myself playing it. What followed, is that I received so many requests for tablature and backing track. Consequently, I've now created a download product for you, which contains the following:
Cropped video of the fretboard
Slow motion video
Backing track
Performance track
Tablature and Guitar Pro files of chords & melody
This lesson is not a full instructional video. It is a performance video, with accompanying lesson files. The difficulty level is Intermediate, and you may find it's harder than you think to play it with good timing. I certainly recommend spending time listening to this song a lot, and getting used to the phrasing of the melody. Better yet – play around with the phrasing and play it with your own style and interpretation! Melodies can be played with variation in phrasing – that's what makes it unique and fun.
Add Your Testimonial
Jingle Bells Blues
Average rating:
1 reviews
Dec 23, 2015
A cool twist that Rocks the Christmas night
Jingle Bells? Yes!!! Because you know the tune, and you know the melody, you are already farther along in this course than you expect. Familiarity with a melody makes this an ear training course as well as a blues rock based rhythm and solo lesson. Working through this material will demonstrate how much you know intuitively and make the connections to the guitar.

And, the lesson video is excellent, showing both guitars, breaking the parts into quickly accessed sections that give the student just what is needed to move on and master this song.

Robert's solo is fun, as usual with a good helping of hot riffs for a cool Christmas song, and… there's an open section for you to try your own chops over the rhythm games.

Robert always has several layers of learning in his lessons that he builds into the exercise, giving the student more skill and knowledge per song than is readily evident. This package is one of those presents that keeps giving and giving.