Look Ma – No Band!
Here are 4 lessons for playing both rhythm & licks, using just your guitar. There is no backing track needed! Sure, you can use one if you want, but it's better to just use a metronome. The purpose with these lessons is to learn how to combine rhythm playing with licks, and to sound like you know what you are doing. The benefits with these lessons are that you will improve your timing, your chord and fretboard knowledge, your strumming technique, your vocabulary of licks. In short, this helps in pretty much every way! A great way to sound like a one-man band, and a great way to practice licks, timing and rhythm together. This will of course translate over to "regular lead playing" as well.
All 4 lessons in a BUNDLE
---
Rhythm & Licks 4
Key of A. This one swings!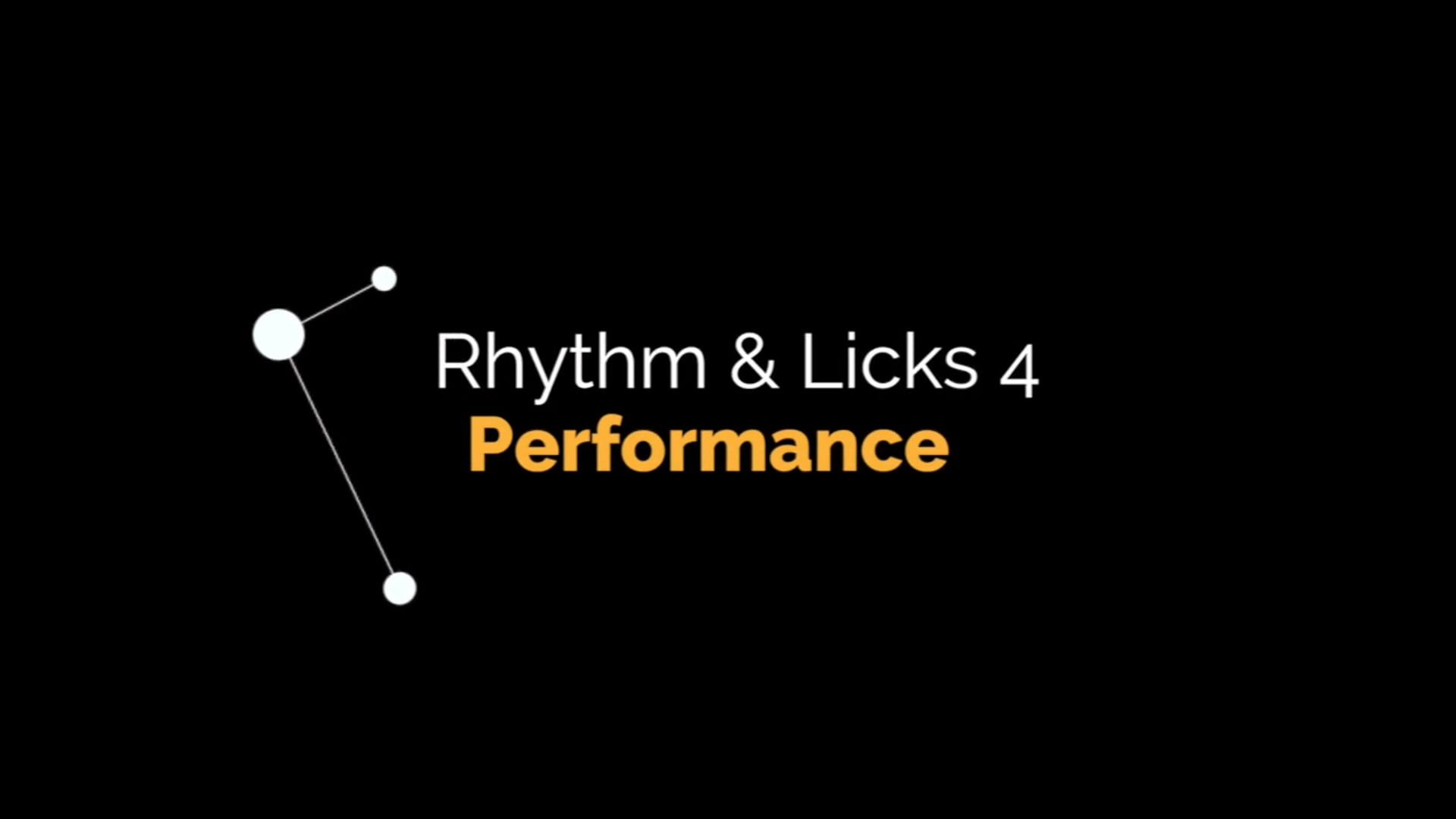 Rhythm & Licks 3
Key of E. A fun blues shuffle groove with licks.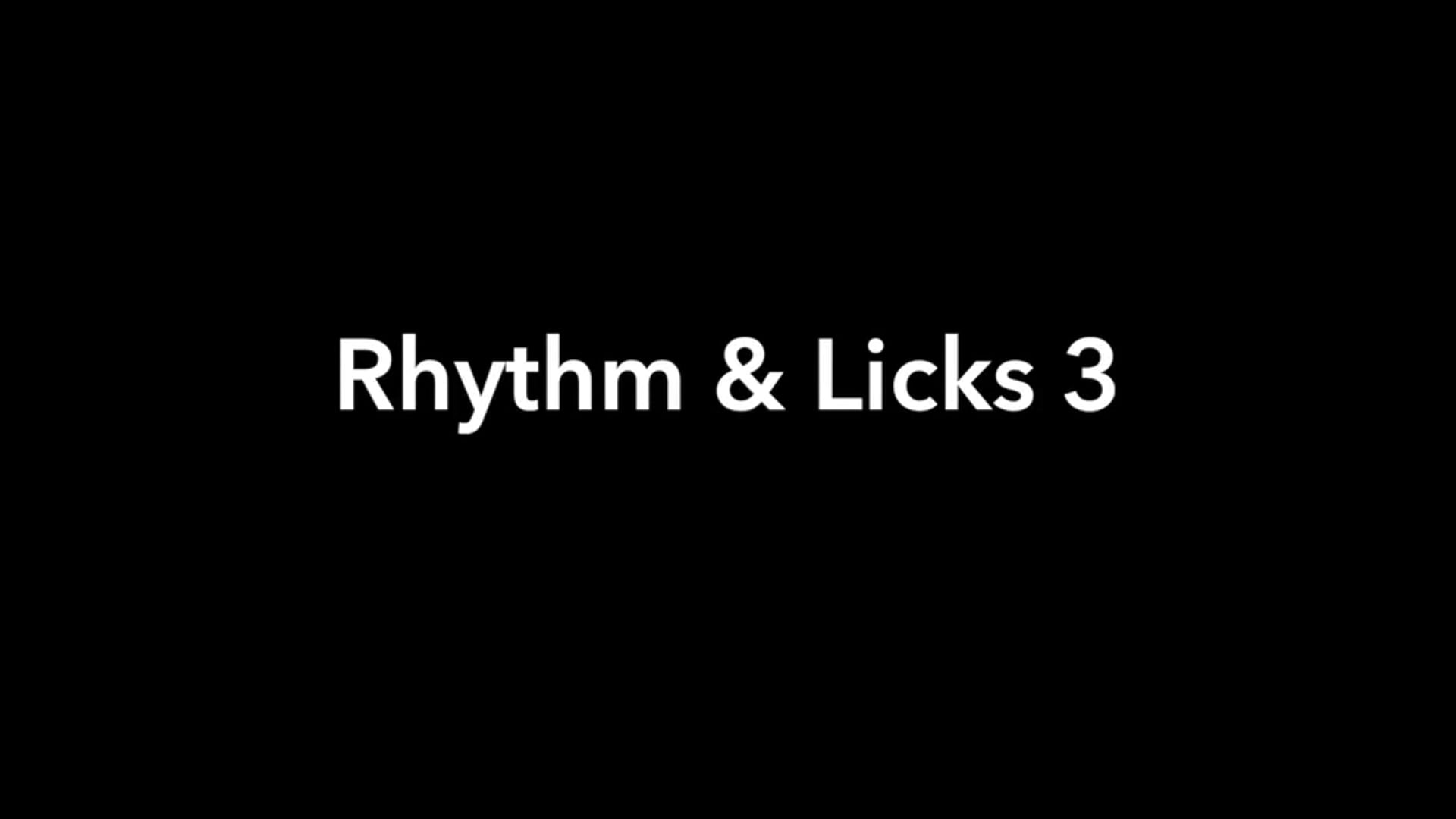 ---
Rhythm & Licks 2
This lesson uses a bar progression indicator to make it easier to follow. It also uses a shuffle groove instead of chords.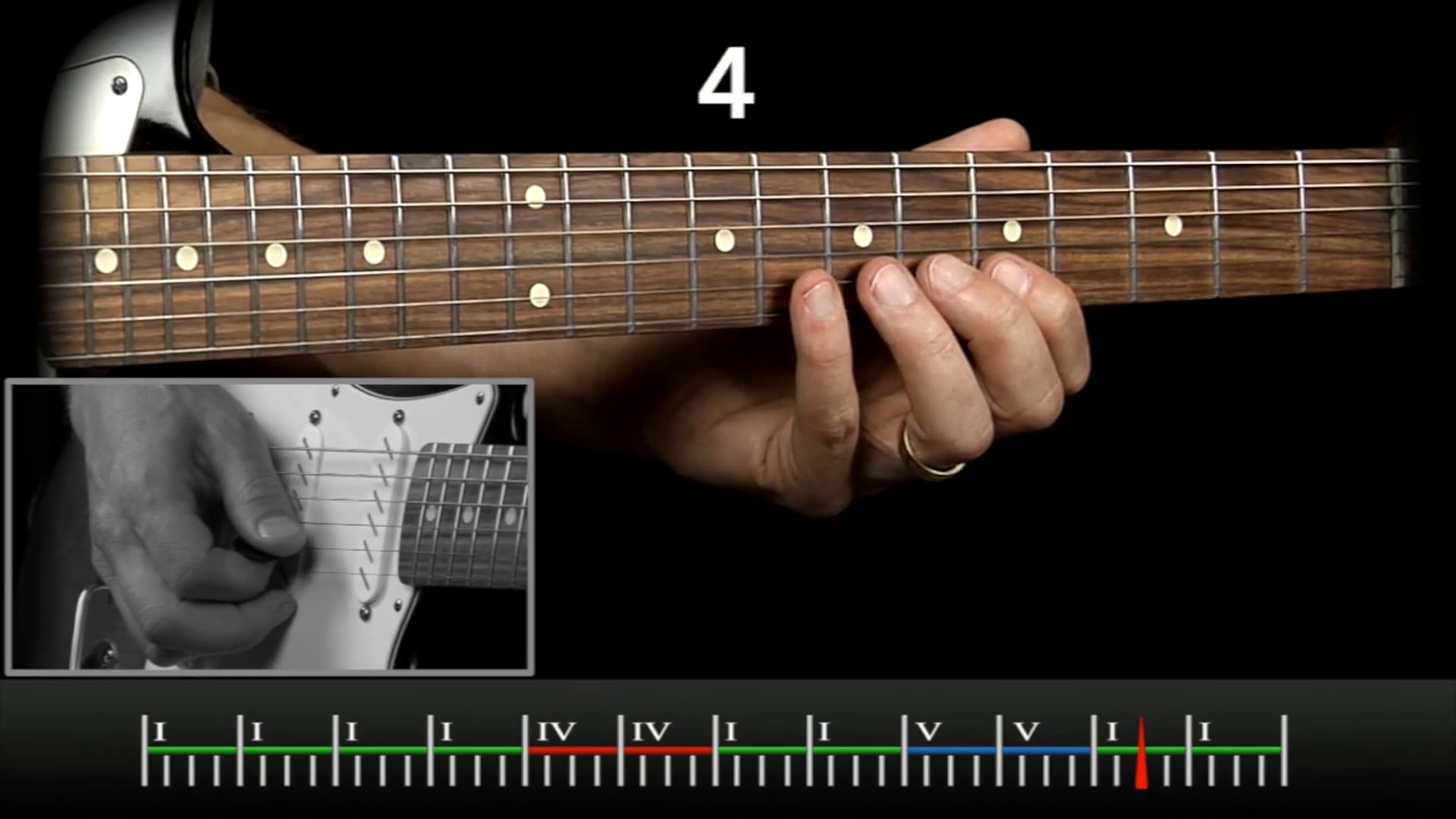 Rhythm & Licks 2
Length: 50 minutes. Comes with 3 Videos, MP3, Guitar Pro & TAB. Download size: 808 MB.
Rhythm & Licks 1
This one is similar to Rhythm & Licks 2, but it is a bit shorter, and does not have the bar progression indicator. It focuses on chord strumming instead of the shuffle groove. Both these lessons are fun, and will help you get better at playing rhythm and licks.
Rhythm & Licks 1 Overview
Rhythm & Licks 1 - Download
Length: 26 minutes. Comes with 3 Videos, Guitar Pro & TAB. Download size: 480 MB.
Rhythm & Licks
Average rating:
7 reviews
Jun 20, 2020
Licks 2 & 3
These are extremely helpful for the reasons you designed them, but beyond that, they are inspiring! Many possibilities come into view- moving every lick to a different position, applying the idea to other feels (like doing the whole thing over a box shuffle like Tore Down, etc.). Great material, great tools.

Licks 4 I haven't got to yet!
Sep 17, 2018
Lots to learn here
I've worked on this whole R&L series, and have found they've improved my playing a lot. The most recent one I picked up #4 is pretty neat; only 24 bars, but lots to lean about keeping up with the tempo; playing in that slightly swinging beat; keeping the strings quiet without too much extraneous noise; etc. This is a great lesson, at least for me.
May 13, 2016
Rhythm and Licks Three
The short course / lesson with Rhythm and Licks Three was great for putting both alternating rhythm bars together with alternate licks bars, and improving timing over a 12 / 24 / 48+ Bar, making great for a one man band Bass and Lead.

Thanks for putting the course / lesson out there (and more theory tools to work with).
Jan 24, 2016
Great blues groove for Jamming
I purchased Robert's Rhythm and Licks 3 and loved it!! I was able to learn the groove and licks within a half hour or so, the lesson was very well organized and easy to follow. The next day I took it to a jam session and we were able to add some improvisations to it and just had a blast.

If you are an intermediate guitar player looking for something to add to your blues repertoire, this is the lesson for you. Can't wait to see what Robert puts out next.
Jan 12, 2016
Rhythm & LIcks 3 - Rhythm of a 1,000 Blues in Your Hands
Like Blues based Rock? This is it - Want to learn The fundamental feel of blues rhythm and riffs knitted in the breaks? This is it!

Countless blues and rock songs are built upon this essential lesson.

Learn the feel of Delta and Electric Blues, and all the Rock that follows.

Get this under your skin, become the guitar player with "that sound."

Another outstanding lesson packed from Robert Renman. Make it yours and make the real feel of the blues part of your playing.
Jan 11, 2016
Rhythm & Licks 3
Funny, bluesy and I like this sort of lessons - can learn a lot! Useful in jam situations - more worth for me than the prize !

Looking forward to rhythm and licks 4 ;))
Jan 10, 2016
Rhythm & Licks 3
Just finished working with rhythm and licks #3. Great lesson, not only is it fun and easy to mix and match the licks it is also great to incorporate my own licks into the rhythm utilizing your approach to chord tone notes.